​Those with finer taste might not be satisfied shopping at big-box retailers for their home furnishings, accessories, and ornamentation. For such individuals, Crazy Mountain Forge provides a variety of hand-forged, custom wrought iron products for your distinct needs.
A Wide Variety of Custom Ornamental Ironwork
​We specialize in the following products and services:
Custom iron decor
Wrought iron doors
And much more!
Crazy Mountain Forge offers a wide variety of high-quality custom hand-forged wrought iron products for sale. If you have something specific in mind, we'd love to hear about it and see what we can come up with together.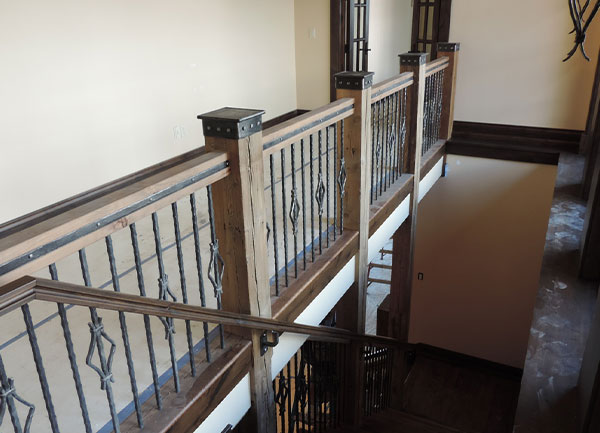 ​Hand-Forged Iron Products that Stand the Test of Time
Don't settle for anything less than custom hand-forged iron products. We utilize the best tools and techniques to create bona fide works of art for your home or commercial space. Whether you're looking for statement-making custom iron doors or custom fireplace hardware for a truly unique look, we deliver exactly what you need and strive for 100% customer satisfaction.
Crazy Mountain Forge aims to be your go-to source for customer ornamental ironwork. While our business is based in Montana, we are now happy to be serving customers nationwide.
Contact Crazy Mountain Forge Today!
Crazy Mountain Forge is a family owned and operated business and was established in 2011 to share our craftsmanship and work with the world. We have decades of combined experience when it comes to hand-forging custom ironwork. Deron has been working as a full time blacksmith since 1998 and his son Mitchel is a journeyman blacksmith with 7 years of experience. We renew our commitment to creating works of art and providing excellent customer service each day we are in operation.